Hey Everyone!!
I hope your week is starting off well. I'm so happy to be able to get back to "normal" again. I was sick all last week, and although I still have a bit of the cold lingering, the sinus infection that had me on the couch for 4 days straight is pretty much cleared up. Thank goodness!

Today I am sharing a fun and quick birthday gift with all of you. Today is my son's girlfriend's birthday, so I thought I would put together a little mini book/album/notebook type thing. The original file was a Christmas list book from the Silhouette store, but I switched it around some to fit my needs.
So, here is my mini book gift
For this I used the kraft bags from Bella Creationz to package the mini book in and I used the Kraft Brown Timeless Bakers twine as well. I think both the kraft bag and the twine are perfect for this mini. I also used the new Heidi Swapp paper collection.
You can find the links to the Bella Creationz and Timeless Bakers Twine products below.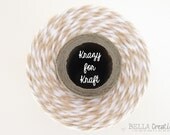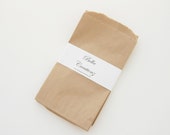 Thanks for stopping by today and I hope you all have a twine-tastic day!!
Hugs,
Kristy