Hey Everyone!! I hope you all are having a fabulous day. It's such a beautiful day in most of the country today, so I'm hoping many of you are taking advantage of it. Today I wanted to share my Timeless Twine DT project with all of you. It's a super simple and cute card.
The stamp and sentiment are from Unity Stamp Co, and the paper is MME. I LOVE their lines of papers, as they go so well with all of the fabulous Timeless Twine!!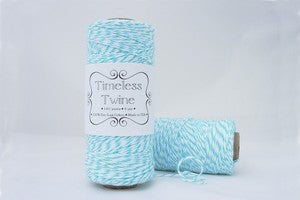 I hope you all enjoyed my card today and have a fabulous TWINETASTIC day!!
Hugs,
Kristy